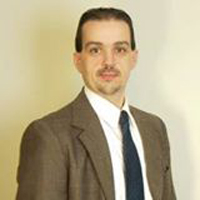 Shawn P Myers is a Western Pennsylvania native who graduated from Slippery Rock University with a Bachelor of Science degree in Information Technology. Shawn also earned a Masters Degree in Information Technology from Edinboro University in 2006.
Shawn's career has lead him through a thirteen year span in management of the restaurant and retail industries. After earning his Masters Degree, he started his career in the Information Technology field. Shawn currently works for a Fortune 200 healthcare company. He is an Information Security Analyst that deals with Federal and State healthcare laws and managing pressing security concerns on audits and network infrastructure.
He is married and does not have any children and resides in his hometown of Grove City. He is active member in the National Rifle Association, North American Hunting Club, Pennsylvania Federation of Sportsmen's Clubs, and Secretary for the Mercer County Federation of Sportsmen's Clubs.
He decided to support the Conservative Party since it represents his political and social beliefs. He will use his leadership skills to help support and grow conservatism in Pennsylvania and is proud to serve an organization that is part of the change this country needs so badly.

Conservative Party USA
2015